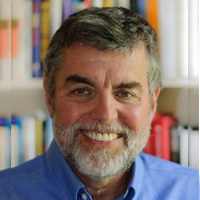 JEFF CLANON
Founding Partner
Phone: 978-371-1099
Contact by email
View bio »
Jeff is a Founding Partner of Systems Perspectives, LLC, as well as a founding consultant member and former Director of Partnership Development for SoL, The Society for Organizational Learning.  SoL is a non-profit; member governed organization chaired by Peter Senge, dedicated to building knowledge about fundamental institutional change through integrating research, capacity building, and the practical application of organizational learning theory and methods. SoL evolved from the Center for Organizational Learning at MIT where Jeff was the Executive Director for five years.
Leadership Development
Working with the members of SoL which included private and public sector organizations such as Shell, Nissan, Ford, AT&T, Boeing, the Department of Defense (DoD), as well as researchers and consultants, Jeff has focused on discovering, teaching, and implementing theory and practice in the area of organizational learning. He is particularly interested in leadership as systemic phenomena and its implications for senior managers as they create and sustain work environments, which facilitate learning, tap intrinsic motivation and generate effective, collaborative action.
Coaching Credentials and Experience
Over the past 6 years, Jeff focused his efforts on coaching and consulting with senior academic administrators, leadership teams and faculty departments in academic institutions in the US and American International Schools in Europe and Asia. Jeff was responsible for establishing SoL`s executive coaching business, which has coached over 350 executives and managers in both the public and private sectors. Jeff is a Leadership Agility 360-certified coach.
Consultant and Training Experience
Jeff has more than 30 years` experience in the area of individual and organizational learning, having held positions as a clinical psychologist, educator, and organization development consultant and business manager.
Prior to SoL and MIT, Jeff helped establish Digital Equipment Corporation's pioneering effort in the commercial application of artificial intelligence technology and had worldwide management responsibility for Digital's knowledge engineering training programs. He also served as Director of a Community Mental Health Center in Swampscott, Massachusetts, and as a Peace Corps volunteer in Western Samoa.
Jeff has published a number of articles in the area of organizational change, organizational learning and technology. Most recently, "The Relevance of Organizational Learning for High Performing Social Networks" was published in the book Dynamic Learning Networks. His article, "Organizational Transformation form the Inside Out: Reinventing the MIT Center for Organizational Learning" won an award as outstanding submission to the Learning Organization International Journal. An article published in The Systems Thinker entitled "The Dark Side of Success: Dealing with the Organizational and Emotional Complexities of Growth" provides insights into the complexities of organizational growth and the practical application of systems thinking methodologies.
Educational Background
Jeff received a BA from Dickinson College, an MS from the University of Illinois and he has also completed postgraduate programs at Harvard Medical School, Laboratory of Community Psychiatry and at MIT.
---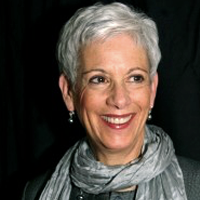 NANCY MIRIAM HAWLEY
Founding Partner
Phone: 617-359-0055
Contact by email
View bio »
Coaching Credentials and Experience
Since 2000 Miriam has conducted over 900 coaching and consulting interventions with executives and business owners in a variety of organizations, educational institutions, and publicly and privately owned businesses, including:
Connecticut College, Human Development Department
Mass Bay Community College, Task Force on Communications
Cambridge School of Weston, Development Team
Vertex Pharmaceuticals, Executive Leaders
Wilderness Point Investments, Founder and President
Matrix Economics, Managing Principal
Harvard Business School, Program for Leadership Development (PLD), Women's Leadership Forum (WLF) Exec. Ed.
University of California (UCLA and Davis), coached administrative leaders(including vice chancellors, provosts and deans) and consulted to departments, divisions and areas
Training Experience
In over 50 years as a group and family therapist, author, and organizational and leadership consultant, Miriam has designed, developed and delivered courses, programs, presentations, seminars, workshops, conferences and consultations in a wide variety of settings.
Co-author, Our Bodies, Ourselves and Ourselves and Our Children
Delivered hundreds of workshops and presentations on women's health and sexuality, and parenting, in a variety of settings, including: Tufts University, American College of Obstetrics and Gynecology (ACOG), and the UN Conference on Women in Beijing, China.
Co-author, You and Your Partner, Inc.: Entrepreneurial Couples Succeeding in Business, Life and Love, with Jeffrey R. McIntyre
Group and Family Therapist
Led programs and trainings for over 30 years on the topics of: addiction and recovery; conflict resolution; communication; meditation and healing; financial health; designing a balanced and successful life for executive/professional couples.
Organizational and Leadership Consultant
Developed and delivered coaching and training programs for executives, teams and business leaders since 2005: leadership development, women's financial, business and personal success; integrating principles of sustainability into leadership strategies.
Beyond Success: A Leaders' Learning Forum for Executive & Professional Women; and Vision, Voice and Victory: The Changing Face of Women's Leadership
Co-developer and Trainer, SoL CCoP Business Stewards: Coaching from a Systems Perspective, an in-depth systems approach to learning.
Speaker, Workshop Presenter, Seminar Leader and Conference Organizer, Delivered keynote presentations, organized and led seminars in the field of sustainability, sufficiency and altering world conversations, since 2005.
Educational Background
University of Michigan, Ann Arbor, MI, MSW 1966, Specializing in community organization
University of Michigan, BA 1964, History and Psychology Major

---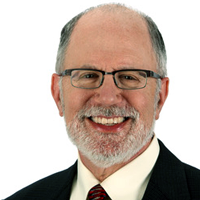 JEREMY SELIGMAN
Partner
Phone: 734-276-5521
Contact by email
View bio »
Jeremy has a strong theoretical background in all aspects of organizational design and development, coupled with practical experience as an executive. That combination enables him to help executives and teams understand what is happening in their organizations, and how to successfully create a shift. He is an experienced coach and mentor who sees every client he works with as unique and capable of breakthrough insight and growth, helping to design solutions that will be accepted, implemented and sustained.
Jeremy has served in diverse roles over a career spanning more than three decades. He has presented widely at academic and industry forums, and has written about systems thinking and organizational development. He has worked with leaders in many of these disciplines, and held leadership positions in organizations dedicated to their cultivation. Jeremy is a former council chair of the Society of Organizational Learning founded by Peter Senge, and a former board member of Pegasus Communications and Systems Thinking in Action (STIA).
After receiving a master's degree in finance and economics, Jeremy joined Xerox Corporation, where he worked in finance and path-breaking IT roles, including leading the company's Advanced Technology Group. He was CIO of Frontier Communications, a Fortune 500 telecom, during a major period of growth until its acquisition by Global Crossing in 2000. As director of global strategy and organizational development (OD) for Ford Motor Company IT, Jeremy was responsible for developing a wide range of capabilities globally, and led strategy and systems thinking initiatives across the enterprise. He worked with groups in India, China, Thailand, Singapore, Sweden, England, and Germany.
As internal OD consultant at the University of Michigan, Jeremy helped to accomplish a successful effort to merge two large and diverse IT groups. He then moved to Los Angeles as a C-Level officer of a growing, privately held company, helping to conduct a radical experiment to integrate human development into the everyday conduct of its business. Based out of Ann Arbor, MI, he focuses on helping businesses assess their digital and IT strategies from both an operational and marketplace perspective.
Jeremy holds a bachelor's degree in education from the University of Rochester, where he has served on the Alumni Council of the Simon Business School, and a master's degree in Finance and Economics from the University of Rochester's Simon Business School.
---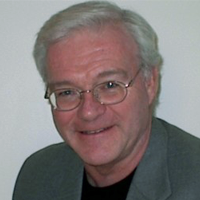 FRANK SMITH
Partner
Phone: 781-521-0334
Contact by email
View bio »
Frank is an executive coach and management consultant with over forty years of experience in corporations spanning high tech, research, manufacturing, government, health care, and consumer products industries. Frank draws on both system dynamics and organizational development expertise to coach and facilitate executives and leadership teams in developing and acting on key insights for improving both business performance and personal development. Applying Systems Thinking and Personal Mastery methodologies in combination with a full array of functional management experience, he has a keen ability to guide evolving business acumen while layering in valuable insights for individual, team, and organizational learning.
Leadership Development and Training Experience
Specializing in Executive and Management Leadership, Frank has developed and facilitated hundreds of workshops to help teams and individuals achieve peak performance, including:
Ten Step Strategic Planning (Hewlett-Packard methodology)
Strategic Partnerships- Collaborating on Strategic Vision (developed 2004)
Hoshin Planning- Aligning and deploying breakthrough strategy
(Center for Quality Management)
Strategic Project Retrospective Process- Systemic approach to organizational learning from project post-mortems / after-action reviews (developed 1995)
Essentials of Change Management- Holistic Approach to Change Management (developed 1998)
Human Dynamics (Seagal methodology)
Personal Offsite- clarifying individual purpose, values, mission and goals      (developed 1996, © 2009)
Coaching, Consulting, and Facilitation
As an internal Management Consultant and Executive Coach, Frank has developed expertise in facilitating executive level strategy development and alignment, structuring management systems, and facilitating and reviewing improvement efforts. He has also coached and mentored hundreds of managers and individual contributors in career development and navigating the organization. Most recently, Frank has designed and facilitated retreats in academic institutions to support personal and organizational transformation by helping clients develop a systemic view of both challenges and opportunities. As a trusted advisor, Frank has helped executives lead their organizations to successful business results by providing individual feedback and systemic insights into the social, political, and economic domains in their organizations.
His leadership as a liaison officer in the Organizational Learning Center at MIT provided an opportunity to develop his skill in establishing effective dialogue as a means of improving teamwork and stimulating transformational change in organizations.
On the local level, he has led strategic planning sessions for school systems and facilitated town meetings. On the national level, Frank was selected by the City of New York as one of the mediators to facilitate the 5,000-person visioning exercise aimed at rebuilding lower Manhattan and creating a memorial for the victims of 9/11. Internationally, he has worked with a variety of management and improvement teams across Europe and Asia to focus and improve operational performance of key business processes and overall business management systems.
Educational Background
MBA, University of Southern New Hampshire -General Systems Theory
B.S. Management Science, University of Massachusetts at Lowell
Postgraduate programs, Boston College- Organizational Behavior and Group Dynamics
---
GEORGE ROTH
Partner
Phone: 617-826-9611
View bio »
George is an executive coach, consultant, speaker, moderator, and author who uses a systems approach in working on culture, learning, and change with leaders, their teams and organizations.  His career spans management, research, and consulting roles in industry, academic and government organizations.  His coaching focus is in developing the capacities of people and their systems to achieve and sustain the personal and organizational results that they value.
George has been an executive coach and organization development consultant with Systems Perspectives since 2018.  His prior roles include: Research Scientist at MIT Sloan School of Management (1993 to present]; Visiting Associate Professor at University of Hampshire's Paul College of Business and Economics (2012 to 2019) teaching graduate and undergraduate students in classroom and online courses in: leadership; strategy; organizational design; business, government, and society; and organization behavior; UNH Faculty Senator (2016 to 2019); Faculty at Academy for Systems Change (2014 to 2018); and Founding Member for the Society for Organizational Learning (1994 to present). His industry roles have included management positions in sales, operations, business development, strategy, competitive analysis and central engineering at Digital Equipment Corporation (1977 to 1990).
In addition to authoring numerous book chapters and journal articles on learning and change, George is a co-author of five books: Systemic Change Management: The Five Capabilities for Improving Enterprises; The Dance of Change: The Challenges to Sustaining Momentum in Learning Organizations; To the Desert and Back: The Story of one of the Most Dramatic Business Transformations on Record; Oil Change: Perspectives on Corporate Transformation; and Car Launch: The Human Side of Managing Change. 
George is a naturalized US Citizen, has travelled extensively and lived in Europe several times.  He has a Ph.D. in Organization Studies, an MBA in Marketing and Finance, and a BS in Mechanical Engineering.  George has a love for the outdoors and its year-round activities.  He has been married for over 30 years, and with his wife Linda is the father of two adult daughters.
---
SUZANNE WILKINS
Senior Consultant
Phone: 617-256-5885
View bio »
Suzanne Wilkins is a coach and organizational consultant with over twenty-five years of experience working with organizations and individuals to develop leaders in health care, higher education, retail, financial services and the non-profit sector.
Suzanne coaches leaders to enhance their own performance and to create inclusive environments in which organizational goals can be achieved.  As a registered drama therapist, Suzanne uses traditional coaching approaches and invites her clients to utilize embodied techniques and tools from the arts to develop critical insights into the myths, meanings, metaphors and memes that drive each leader's behavior and effectiveness. As a consultant, she helps organizations develop and fully leverage the talents of their valued employees through coaching, creation and facilitation of long-term developmental experiences, training and building inclusive environments.
In her former role as Director of Program Services at The Partnership, a Boston-based firm specializing in talent development for professionals of color, Ms. Wilkins led the organization's flagship leadership development programs and guided the firm through a six-month transition period as Interim President and CEO.
Wilkins is a sought-after conference presenter on leadership development and personal transformation.  She has presented at the Linkage Women in Leadership Institute and coaches through the Harvard Business School Executive Education programs.  Wilkins has been a guest lecturer at Babson College and Bentley University, The Institute for Nonprofit Management and Leadership and on the faculty of Cambridge College.  A playwright and actress, Wilkins performs "Undiscovered" a one-act play on a woman's journey through mid-life.
She earned her BA degree from Princeton University, her MA from Lesley University and her Registered Drama Therapist credential from the North American Drama Therapy Association.  Wilkins has served on several non-profit boards and is a Fellow Member of the Institute of Coaching at McLean Hospital.
---
---
.
Legacy Partners
Heidi Sparkes Guber »
HEIDI SPARKES GUBER


Contact by email
Richard Karash »
 RICHARD  KARASH


contact by email
Jeffrey McIntyre »
Honoring the memory of
JEFFREY R. McINTYRE
July 12, 1946-October 2, 2017
Vicky Schubert »
VICKY SCHUBERT


contact by email
Anne Starr »
ANNE STARR